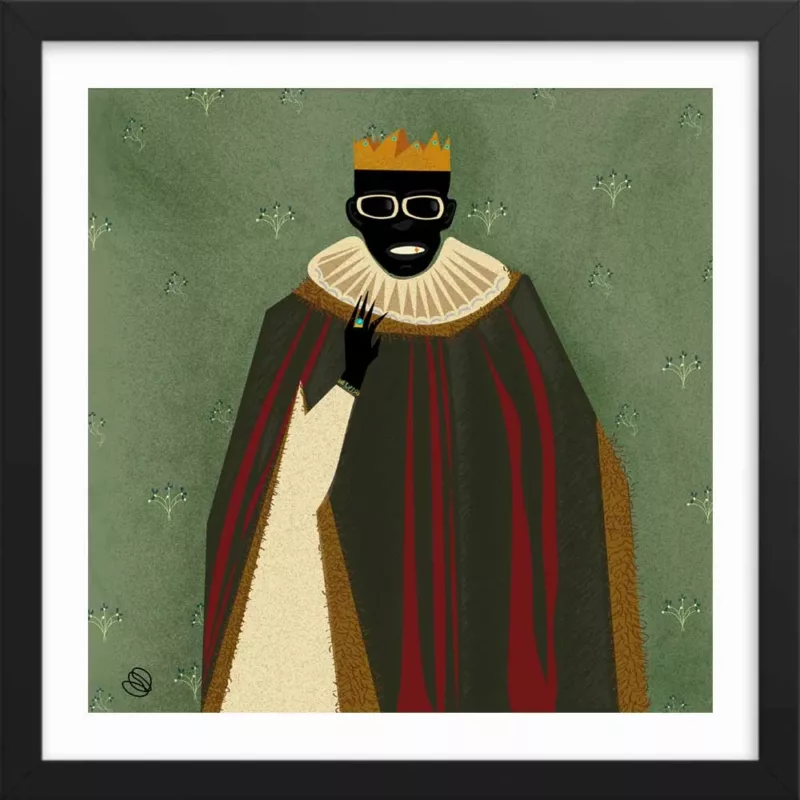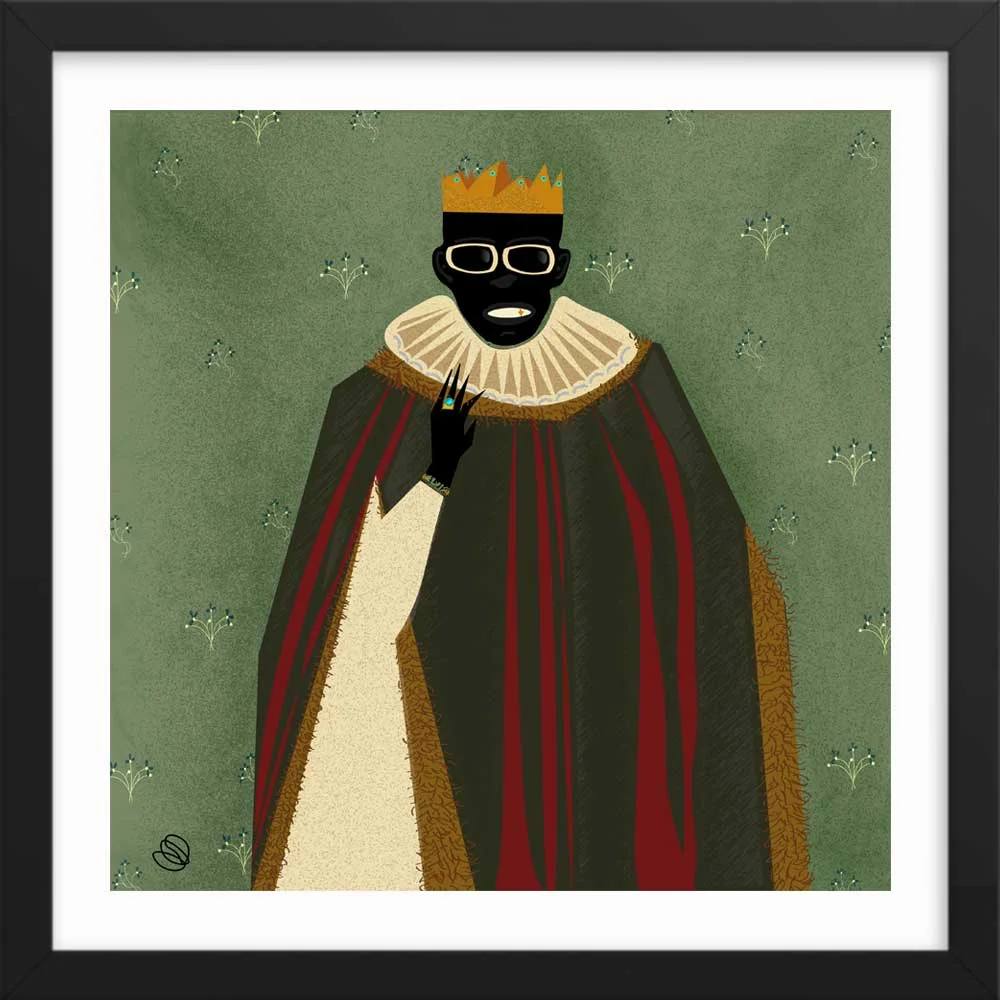 Chocolate MC – Frame
From: $28.99
Yosvanis Arismin Sierra Hernández, artistically known as Chocolate MC, is a Cuban singer from the Cuban movement known as Urban Music, where reggaeton predominates, with influences from hip hop, rap, reggae, trapton and other classic Cuban rhythms.
Chocolate MC – Frame
Frame dedicated to the musical career of Yosvanis Arismin Sierra Hernández, artistically known as Chocolate MC.
One of the most controversial musical events of recent years in Cuba. After reggaeton prevailing on the island, from my perspective Chocolate has been a before and after. Many of the theoretical discussions about the phenomenon of urban genre on the Island surround the work of this musician, hated and loved with equal intensity. I have been essentially inspired by his own declaration that he is the king of reggaetón, I am interested in the way in which he represents himself and is aware of his heritage, of his "caste". A certain elegance and glamor surrounds the aura of this artist who undoubtedly reigns on the throne that he has built for himself, although it seems that it is a fictional reign. The painting Portrait of Giovanni Arnolfini and his wife of the Flemish painter Jan van Eyck has been a reference to create this work.
Product specifications
Make a statement in any room with this framed poster, printed on thick, durable, matte paper. The matte black frame that's made from wood from renewable forests adds an extra touch of class.
1) Alder, semi-hardwood .75″ (1.9 cm) thick frame from renewable forests
2) Paper thickness: 10.3 mil (0.26 mm)
3) Paper weight: 5.57 oz/y² (189 g/m²)
4) Lightweight
5) Acrylite front protector
6) Hanging hardware included
7) Blank product components in the US sourced from Japan and the US
8) Blank product components in the EU sourced from Japan and Latvia
Do you know what a digital illustration is?
A digital illustration is an artistic image that is made with technological tools, it can be with a computer, a tablet, or digital devices designed to make illustrations, therefore any image made with digital devices is considered a digital illustration.
More information
Do you like art? It is the moment, it makes the difference between having a regular poster and this poster with a unique element and its own content. Make your office or your room look different.
Do you want to know more about the artist? In fact, here you can see the official website of Ixchel Marina Casado Pérez and here Her YouTube Channel.
If you prefer this work of art in another type of support, surely here you can choose where you want to have it.
Related products
From:

$

16.99

Multiple sizes available