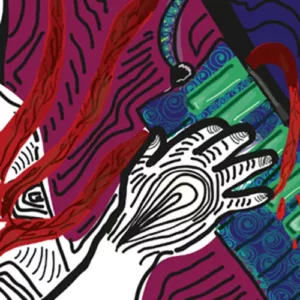 Cuban Musicians
The Cuban Musicians was serie created for the tenth volume of the Cuban musical magazine "Magazine AM: PM". It is a growing catalog, made up of popular or anonymous faces that have become timeless due to their contributions to the Cuban music scene.
---
From:

$

28.99

Multiple sizes available
The series does not respond to a specific aesthetic, but rather each work has been constructed from the individual universe of each character, and is the translation of a feeling, rather than the caricature of a face.
It is a collection whose selection criteria is solely mediated by the artist's imagination, so it ends up being not only a gallery of Cuban musicians' faces that seems random, but a very personal sample of what she understands as Cuban music.