Duo Strings - Mug with colored interior and handle
X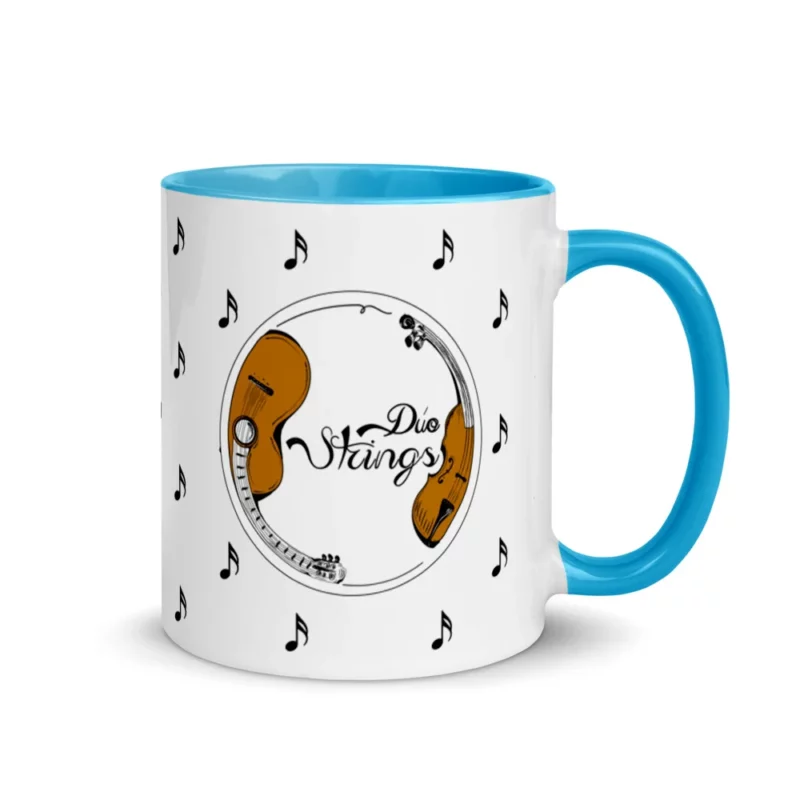 Duo Strings – Mug with colored interior and handle
$17.90
Brand/Proyect: TuCaraDeCartel

Duo Strings – Mug with colored interior and handle
Duo Strings – Mug with colored interior and handle 11oz that are ideal for drinking hot liquids, too they can be used perfectly for cold liquids. They are decorated with designs by the artist and are exclusive to Tu Cara De Cartel.
The Duo Strings is a guitar and violin duo made up of:
🎻 Violin: Diego Alfonso Casado Perez.
🎸 Guitar: Nathali Ortiz Nieto.
Here you can watch your videos and enjoy your music.
Product specifications
Whether you're drinking your morning coffee, evening tea, or something in between – this mug's for you! It's sturdy and glossy with a vivid print that'll withstand the microwave and dishwasher.
Add a splash of color to your morning coffee or tea ritual! These ceramic mugs not only have a beautiful design on them, but also a colorful rim, handle, and inside, so the mug is bound to spice up your mug rack.
• Ceramic
• Height: 3.85″ (9.8 cm)
• Diameter: 3.35″ (8.5 cm)
• Color rim, inside, and handle
• Dishwasher and microwave safe
More information
Are you an art lover? It is the moment, it makes the difference between having a regular poster and this poster with a unique element and its own content. Make your office or your room look different.
Would you like to know more about the artist? In fact, here you can see the official website of Ixchel Marina Casado Pérez and here Her YouTube Channel.
If you prefer this work of art in another type of support, surely here you can choose where you want to have it.
Related products
Rated 5.00 out of 5

$

17.90

Multiple sizes available

From:

$

17.95

Multiple sizes available